Lunabot provides a platform for users to upload PDFs and integrates ChatGPT technology to help users analyze and interpret the content of the files more deeply. Here is a simple guide showing how to use these features. It can completely replace the functionalities of ChatPDF and ChatDOC.
Step 1: Open your browser and visit the Lunabot application page.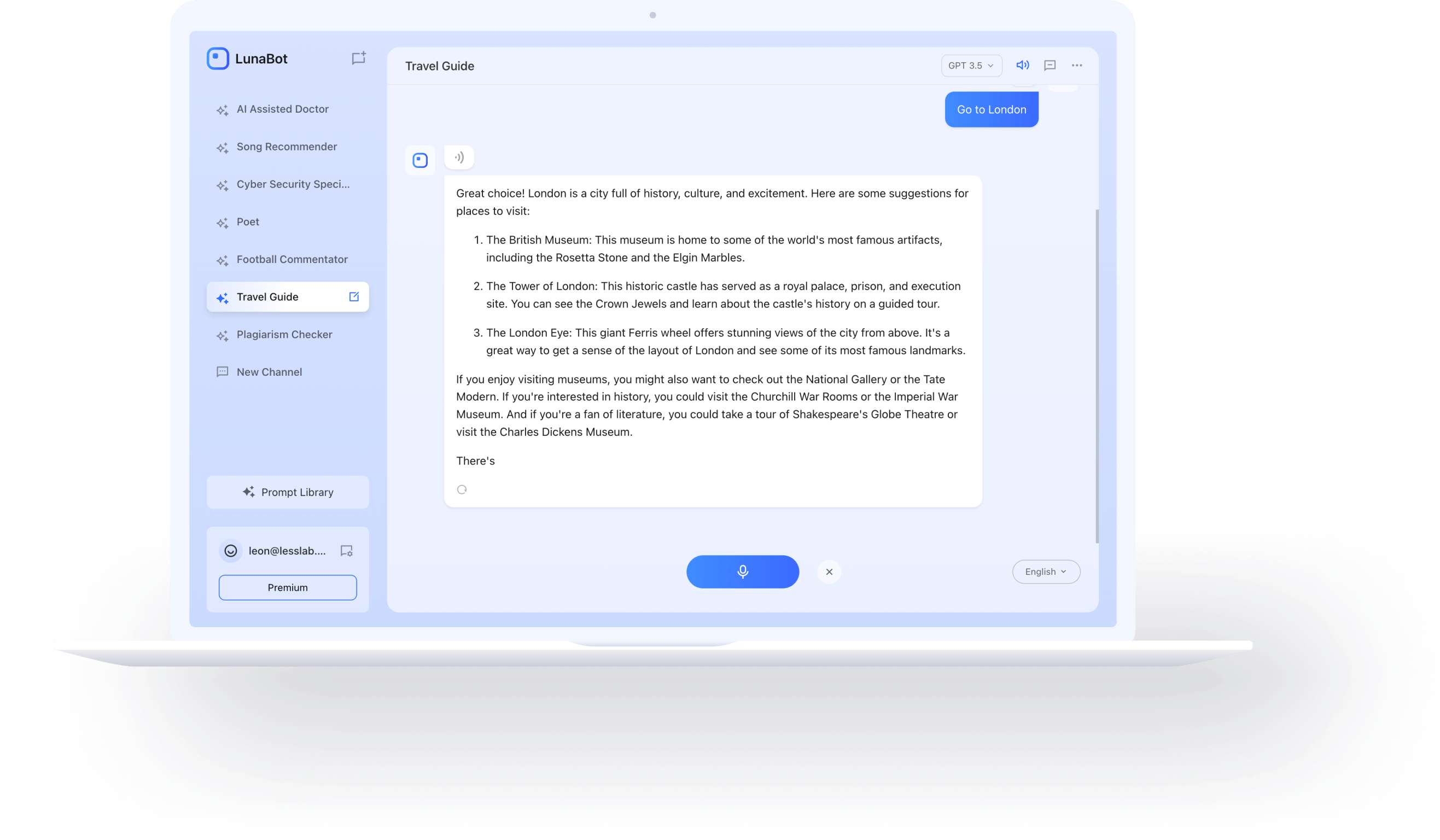 Step 2: On the Lunabot interface, find and click the "New Training" button.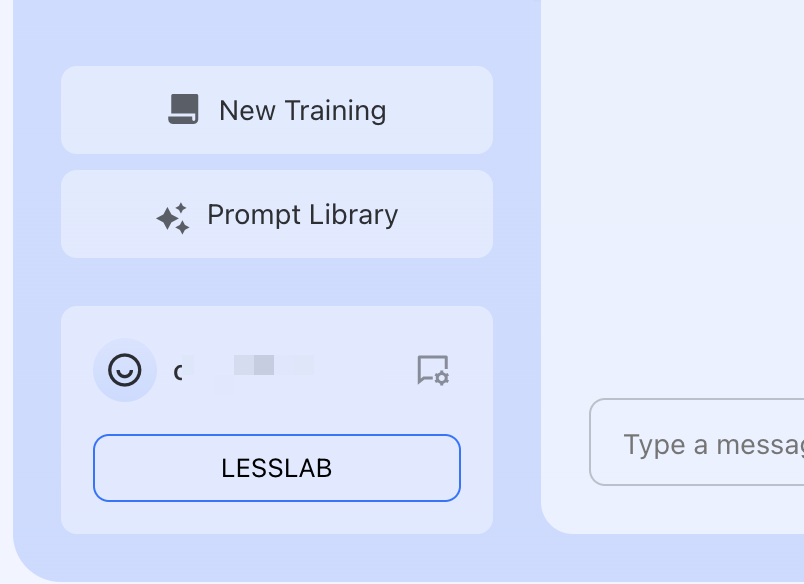 Step 3: In the appearing interface, look for and click the "Upload" button, then select the PDF file you want to upload and activate the chatdoc feature.
Step 4: After the file is uploaded and parsed, you can interact with Lunabot in the chat window. For example, ask "What is the main content of this document?" or "What key points can you summarize from this PDF?" Lunabot will provide you with intelligent answers using the ChatGPT PDF technology.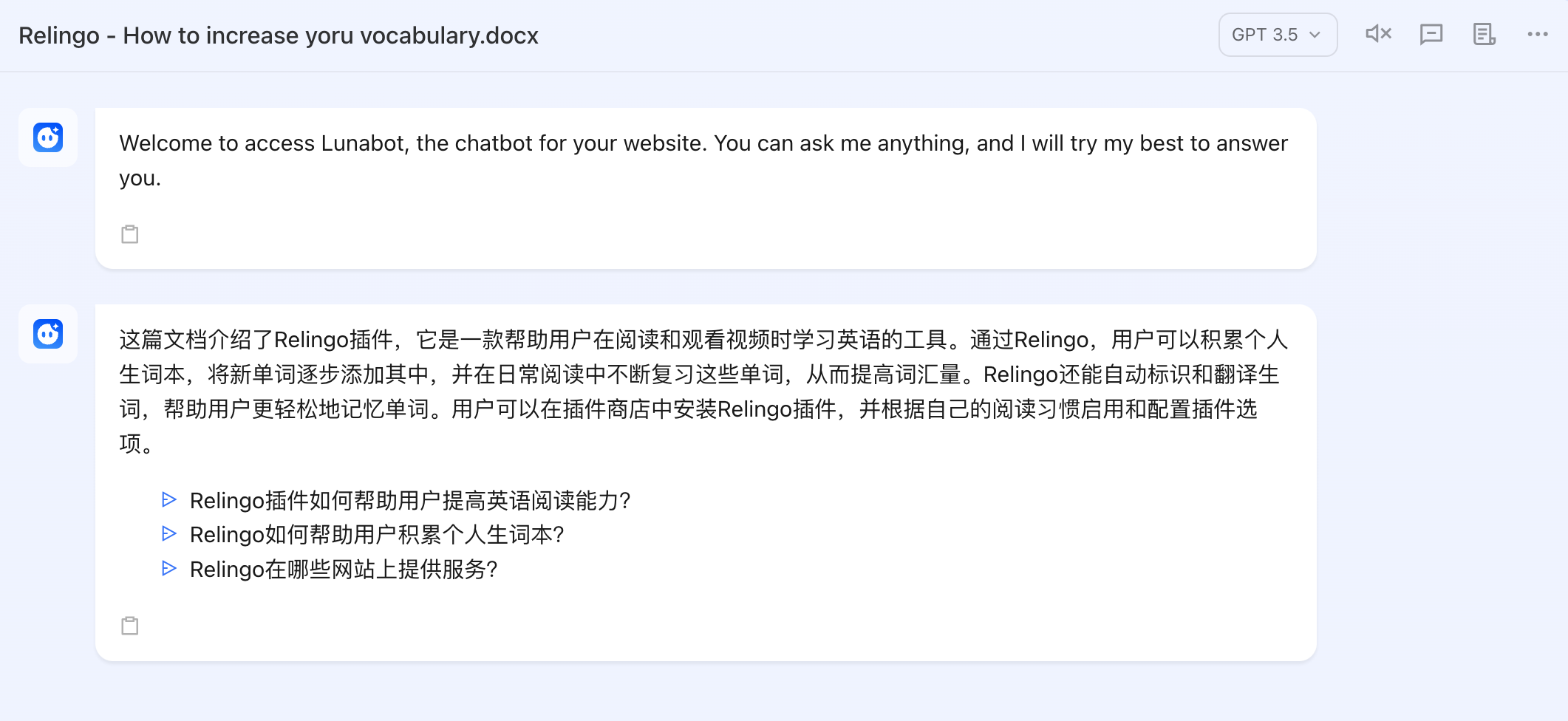 Lunabot's new approach makes communication and interaction with documents incredibly easy. Whether you want to quickly get the core content of a file or conduct in-depth AI PDF analysis, Lunabot and ChatGPT Doc technology can provide you with an unprecedented experience.