🆕 Re-designed Compose UI
After receiving feedback from our users, we have revamped the user interface of Lunabot to make it more user-friendly. Our team has worked hard to redesign the compose UI to ensure that it is intuitive and easy to use. We have also added support for custom options, allowing you to personalize your Lunabot to better suit your needs. As an added bonus, the chat tabs now have a stick-on feature, making it quick and easy to access Lunabot whenever you need it. We are excited to bring you these new changes, and we hope that you find them useful!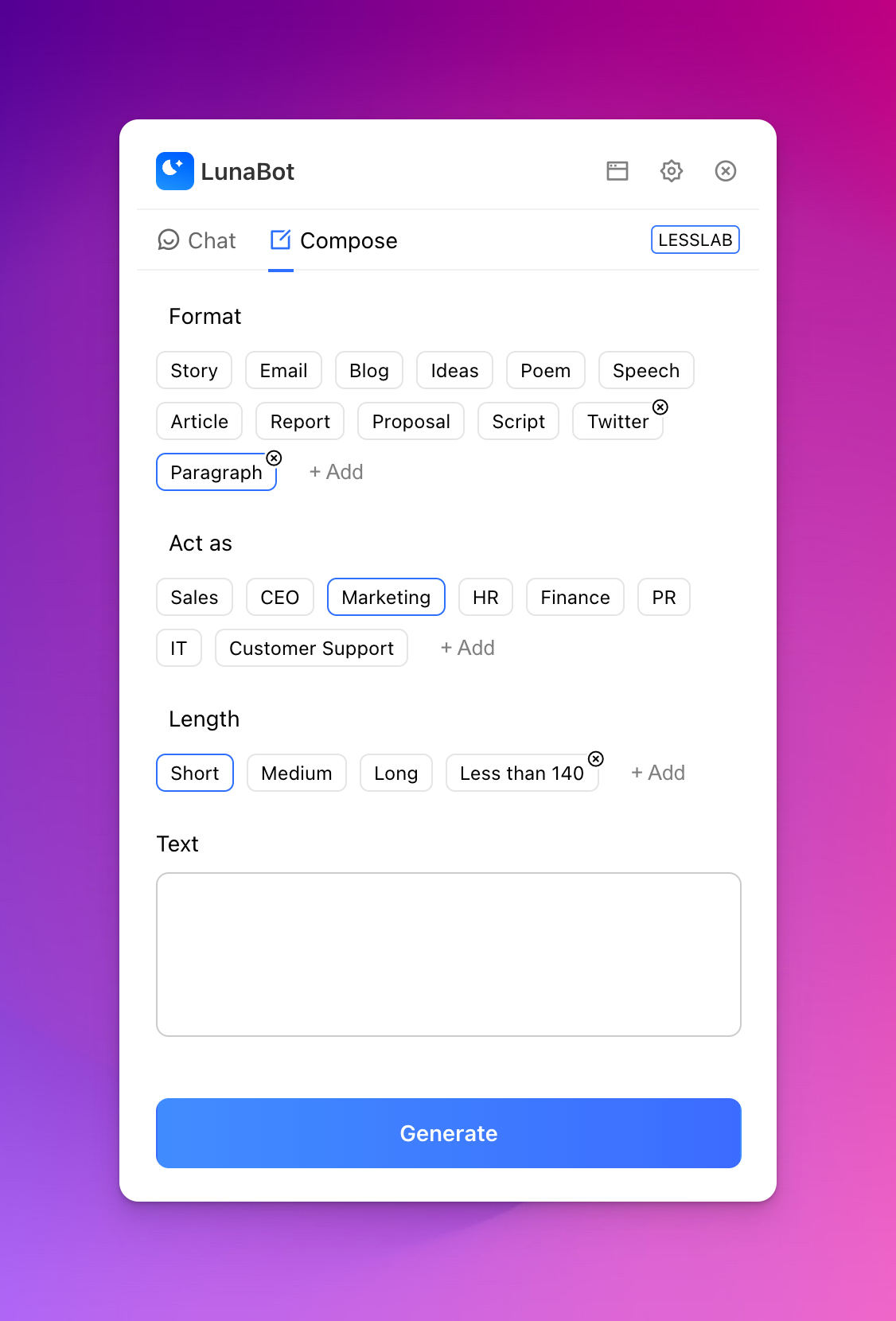 🆕 Re-designed selection shortcuts
We at LunaBot have redesigned our text selection shortcuts to be even more user-friendly. With our new prompt system, you can easily and quickly select the text you need without any hassle. Our goal is to make LunaBot the most efficient writing assistant out there, and we believe this update brings us one step closer to achieving that. Give it a try and let us know what you think!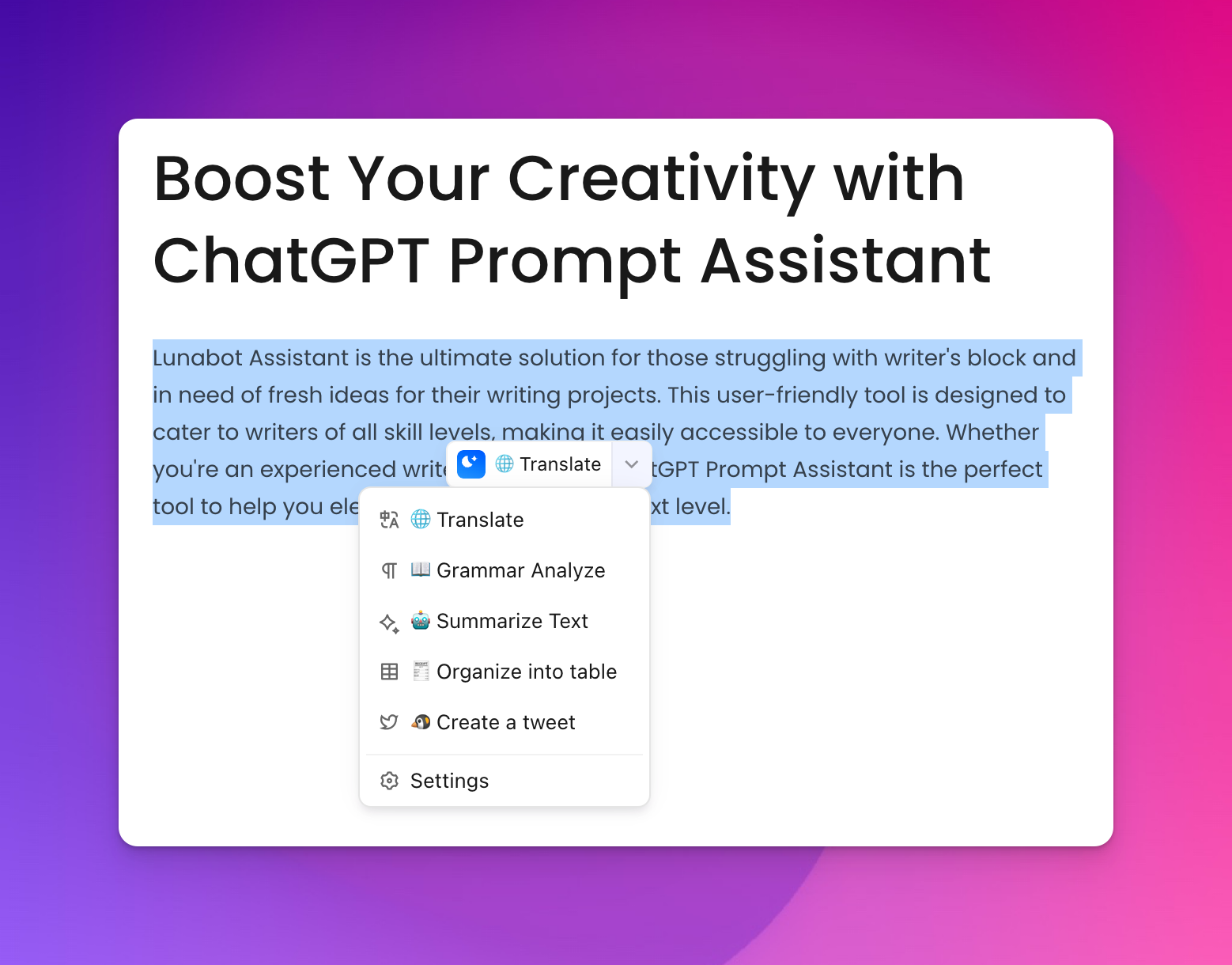 🆕 Prompts' order management
Lunabot has introduced some exciting new features that empower you to customize your prompt shortcuts and change the order of prompts. With these new features, you can enable only the prompts that you need, making it even more user-friendly and convenient to use.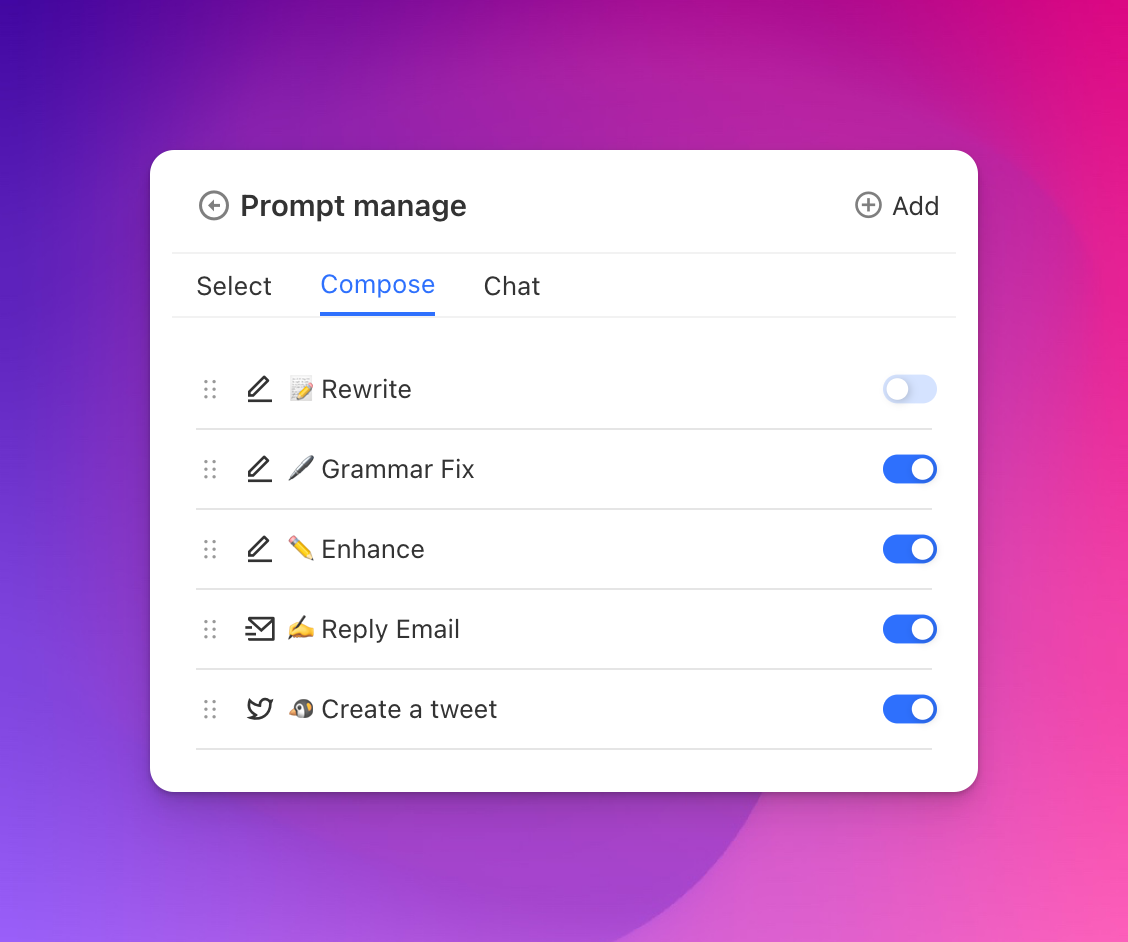 🚀 Save model preference
Lunabot's latest enhancement boasts the ability to save your preferences and maintain them. Thanks to our GPT model, you can now enjoy the convenience of not having to adjust the frequency constantly.
🔧 Fix not work bugs in Gmail etc…
With Lunabot, your shortcuts will work seamlessly, allowing you to work more efficiently and effectively. Let Lunabot take care of the small stuff, so you can focus on the bigger picture. Get started today and experience the convenience of Lunabot for yourself.