We are happy to announce that Lunabot now supports web application access! With this new feature, you can enjoy the same great experience as our ChatGPT users, including voice support and a clean and easy-to-use interface. We're excited to offer this new way to interact with our AI chatbots and can't wait for you to try it out.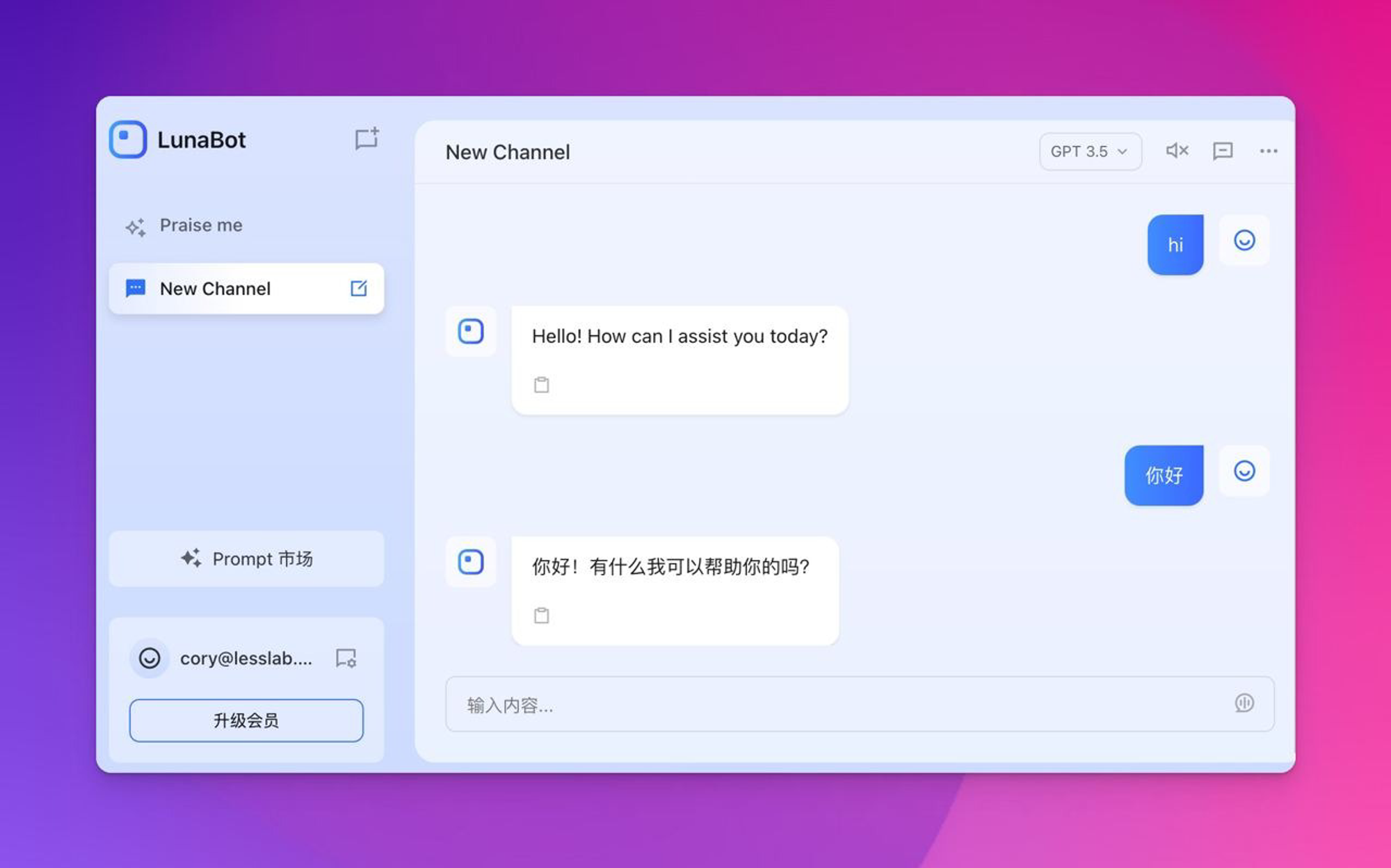 💬 Free chat
Free Talk: Through the web version of Lunabot, you can freely choose between 3.5 and 4 models for chatting, and switch at any time. This means you can have more personal and interesting conversations with Lunabot.
🧩 Command library
We know that sometimes you might not know what to say, so we created Prompt Library. This feature allows you to choose from various tips provided by our team and other users, making it easier for you to train and improve your chatbot interactions.
🎙️ Voice Chat
Our web version also includes real-time voice chat and listening, allowing you to experience a Siri-like experience. With this feature, you can have a real-time conversation with Lunabot and listen to the replies, making your conversations more natural and seamless.